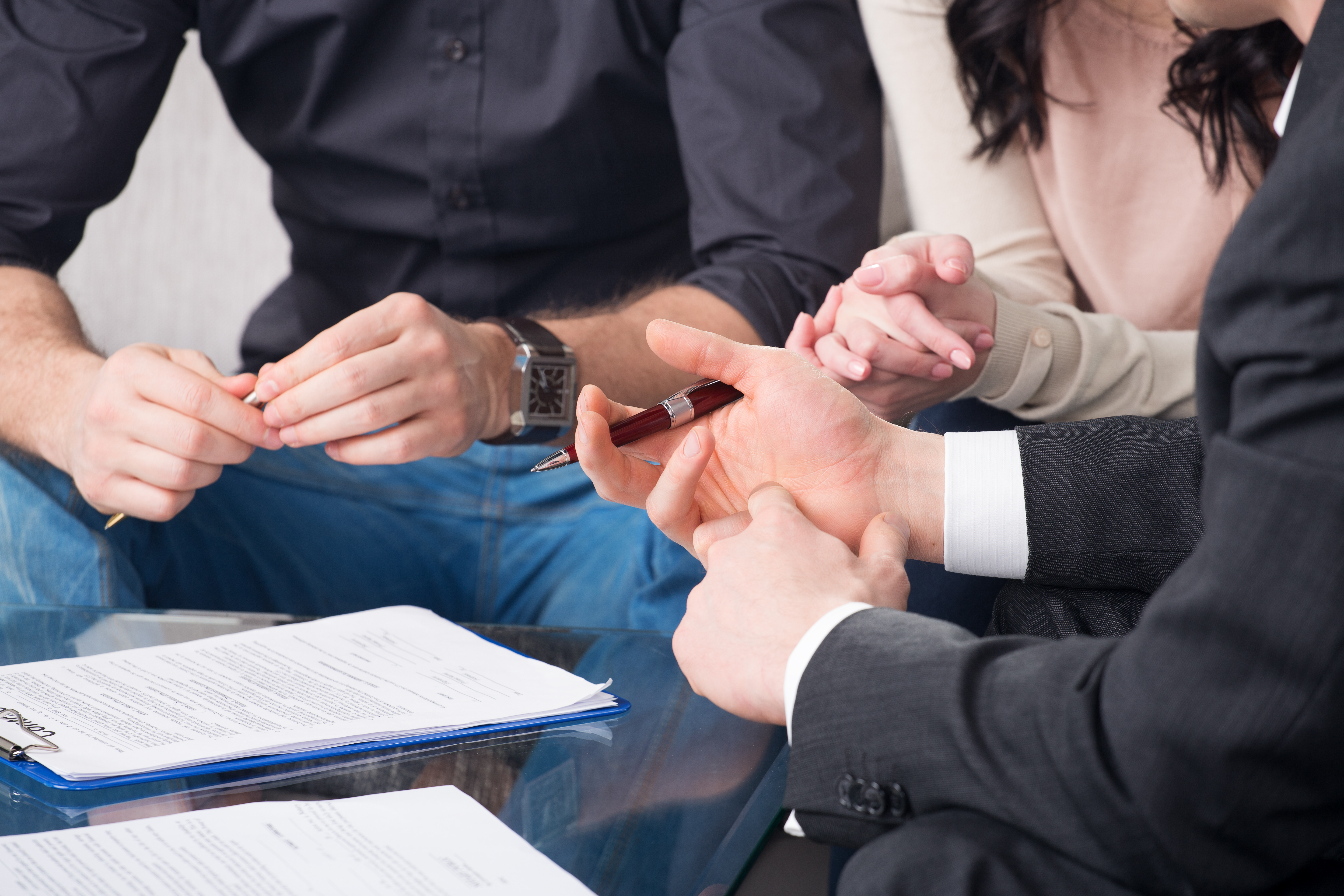 It's the big day — and it's too often filled with uncertainty and stress.
The day you go to the title or escrow company, sign your name on the dotted line, hand over a check and prepare to take ownership of your new home.
It's also the day that you and the seller will pay "closing" or settlement costs, an accumulation of separate charges paid to different entities for the professional services associated with the buying and selling of real property.
To help better explain this often confusing subject, the Land Title Association has answered some of the questions most commonly asked about title, closing and closing costs.
What services will I be paying for when I pay closing costs?
You will usually be paying for such things as appraisal fees, loan fees, escrow charges, title insurance premiums, and advance payments such as property taxes and homeowner's insurance. A buyer's share of closing costs rarely ever include commissions, that is almost always seller paid
How much should I expect to pay in closing costs?
The amount you pay for closing costs will vary. However, when buying your home and obtaining a new loan, an estimate of your closing costs will be provided to you pursuant to the Real Estate Settlement Procedures Act after you submit your loan application. This disclosure provides you with a good faith estimate of your closing costs. An itemized list of charges will be prepared when you close your transaction and take title to your new property.
Can I pay for my closing costs in installments?
No. Many different parties will have fulfilled their responsibilities and be awaiting payment upon closing. The title or escrow company will disburse money to those parties, pursuant to the escrow instructions, when funds are available.
Will I be allowed to write a personal check to cover my closing cost?
Your closing funds should be in the form of a cashier's check, issued by an institution from the state of your purchase, made payable to the title company or escrow office in the amount requested. A personal check may delay the closing or may be unacceptable to the title or escrow company. An out-of-state check could also cause a delay in your closing due to possible delays in clearing the check.
Closing on your home is an exciting and overwhelming time. Our hope is that this article explained some of the basic questions that come a long with closing.
Have any other questions? Feel free to call us at 239-561-2500.
---
Assist-2-Sell can sell your home for less. We are a full-service broker for significant savings with flexible, cost-saving solutions to sell your home. You receive complete service from listing to closing. We are permanent year-round residents of Fort Myers, and we are proud to be a family owned and operated business serving Lee County for more than 30 years.
If you're on Facebook, be sure to Like Assist-2-Sell Partners Realty's page. Connect with us on Twitter@Assist2SellSWFL for real estate listings, reads and more.